Volunteer at
PGA TOUR Champions Events


PGA TOUR Champions events, also often known as Champions TOUR Tournaments are a great way to volunteer and have fun at. Below is a list of Champions Tour events, sorted by year since induction of our website.
What is the PGA TOUR Champions? It's actually commonly known as the Champions TOUR (just a shorter version and still stuck in many fans' heads). At some point way back, it was called 'Senior PGA TOUR' until October 2002 and originally established in 1980. Unlike on the PGA TOUR with 72-hole tournaments, the Champions usually play only 54 holes. What the FedEx Cup is on the PGA TOUR, is the Charles Schwab Cup on the PGA TOUR Champions.

The tournament links in the lists below will bring you directly to the volunteer page of the respective tournament. However, sometimes the link goes to the PGA TOUR Champions volunteer page, if the actual tournament page was not available during the last update of the listings.
If you run into any issues with the volunteer pages for a specific tournament, please contact us and let us know. This site is made by volunteers for volunteers, so we need your help and support to keep the content updated. Thank you!

---
PGA TOUR Champions Schedule 2022
As of November 2nd, 2021, we have the PGA TOUR Champions 2022 Schedule posted here.  Previous years' schedules and tournaments held are listed here.

The Playoffs for the 2022 season will be played (just like in 2021) in in Richmond, VA (Dominion Energy Charity Classic), in Boca Raton, FL (Timber Tech Championship) and conclude the season with the Charles Schwab Cup Championship at Phoenix Country Club in November 2022.
---
| DATE | TOURNAMENT | COURSE | LOCATION |
| --- | --- | --- | --- |
| 7/4 - 7/10 | Bridgestone SENIOR PLAYERS Championship | Firestone Country Club | Akron, OH |
| 7/18 - 7/24 | Senior Open Presented by Rolex | Gleneagles Hotel - Kings Course | Auchterarder, Perthshire, Scotland |
| 8/1 - 8/7 | Shaw Charity Classic | Canyon Meadows Golf & Country Club | Calgary, AB, Canada |
| 8/8 - 8/14 | Boeing Classic | The Club at Snoqualmie Ridge | Snoqualmie, WA (Seattle) |
| 8/15 - 8/21 | DICK'S Sporting Goods Open | En-Joie Golf Course | Endicott, NY |
| 8/22 - 8/28 | The Ally Challenge | Warwick Hills Golf & Country Club | Grand Blanc, MI |
| 9/5 - 9/11 | Ascension Charity Classic | Norwood Hills Country Club | St. Louis, MO |
| 9/12 - 9/18 | Sanford International | Minnehaha Country Club | Sioux Falls, SD |
| 9/19 - 9/25 | PURE Insurance Championship | Pebble Beach Golf Links | Pebble Beach, CA |
---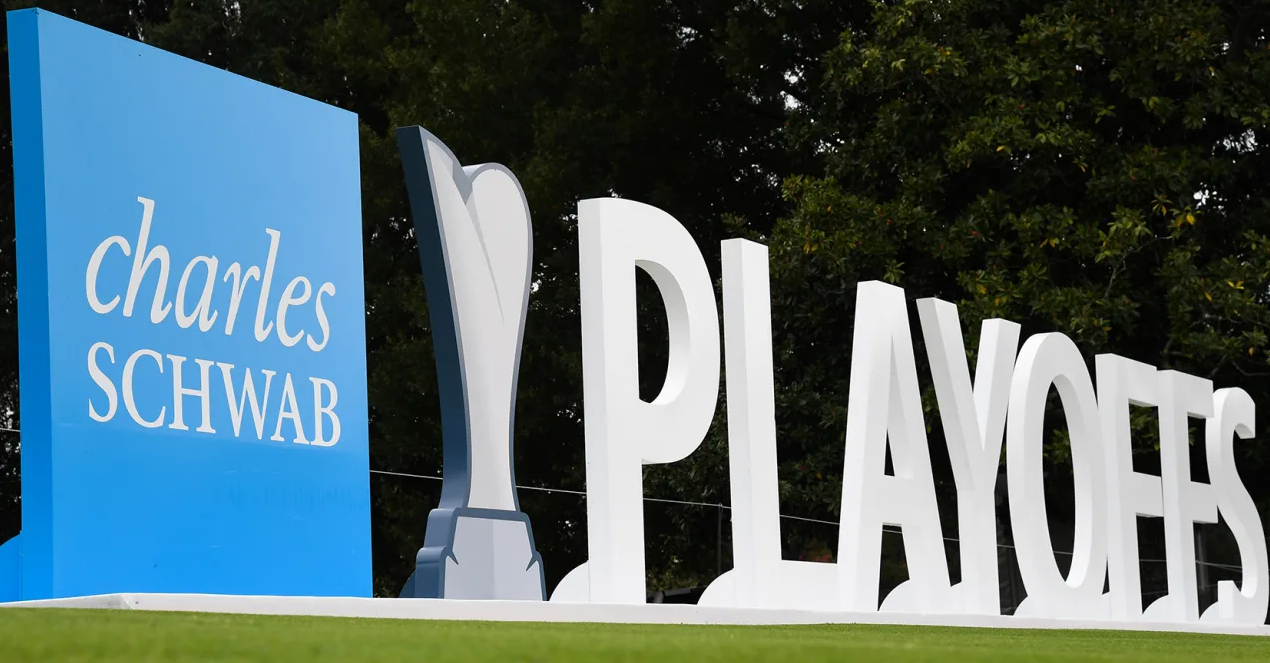 ---