Your Golf Volunteers ...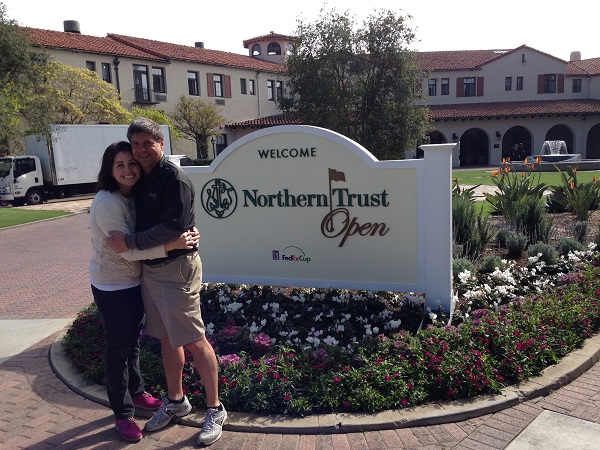 Hello fellow golf volunteers and golf fans!
We – Celina and Andreas, 2 avid volunteers from Southern California – welcome you to Golf-Volunteers.com. We've created this site, because we saw a need for one place - a community - where you can go to find golf volunteer opportunities across the country. Instead of looking for specific tournaments, finding their volunteer page, we will bring you right where you want to go.
We met during our Transportation Committee assignment at the 2013 Northern Trust Open (NTO) and are together ever since. Hence the photo on this page, that was taken for our 1-year anniversary at the 2014 NTO at Riviera Country Club in Pacific Palisades, CA.
Between those 2 Northern Trust Open assignments, we also volunteered at several other PGA, Champions Tour and Web.com tournaments in different cities around California. The same applies to the years before we met, when we volunteered (mostly in Transportation) at golf tournaments across the country, including USGA events (e.g. U.S. Open) and we already committed time to the Senior U.S Open in 2015 in Sacramento. Our love for golf brought us together, our love for each other keeps us together.  More about our story and the tournaments, that we volunteer for can be found on the 'About Us' page.
We've met wonderful players and their families, officials, and – of course – fantastic volunteers. In conversations, especially with you fellow volunteers, we discovered, that we are not the only ones volunteering in multiple tournaments per year. Since we've made so many great friends, that also want to share their story, we hope, that with this website, we will give us all a great place to exchange experiences, rate the tournaments, talk about the volunteer packages, network and make even more friends around the country - ultimately building a community from volunteers for volunteers.

Soon, we will start featuring volunteer stories. In the beginning, we are looking at one featured volunteer per month, but as the site grows, then stories will start flowing more frequently and as we meet more people, we can feature more than one volunteer each month - just give us some time to get everything organized, stay in touch (via Facebook, Twitter, Instagram or email subscription), so you always know, what's going on. Participate and enjoy our Social Tee Box.

It will take a while to have all the content and features available, but we invite you to give us feedback, input and share your story with us (via the Contact Us page), as well as photos and your experiences from your volunteer adventures.
We can't wait to meet many of you in the upcoming events.
Enjoy the site!
Celina and Andreas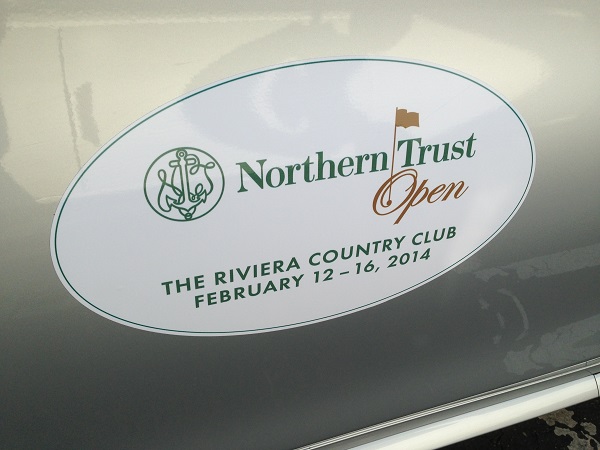 ---
Volunteer at PGA TOUR tournaments - Find volunteer opportunities at PGA TOUR tournaments across the U.S. - sorted by date on the PGA TOUR schedule
The PGA TOUR Champions Schedule for 2023 has been released
The story About Golf Volunteers - the website - and Celina and Andreas - the story
Do you enjoy volunteering? Specifically volunteering at golf tournaments (e.g. PGA, PGA Tour Champions, Web.com, and LPGA)? Then this page will keep you up-to-date.
Compare 1000s of sites in just one search to find the best hotel deals
Contact Golf-Volunteers.com
Golf Volunteers, share your experience with us. Tell us about your 1st time volunteering at a golf tournament. Tell us who you met. Share with us, what you liked and disliked
Join our social tee box to see, how active the Golf Volunteers are on Facebook, Twitter, Instagram and other social media platforms
---