My Barclays @ Bethpage Black Transportation Experience
by Paul Eggers
(Mineola, New York)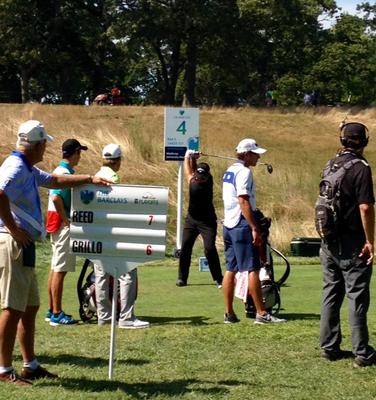 What an amazing first-time experience behind the ropes at a State Park that may have 3 of the toughest golf courses in the region...The Black & Blue and the punishing Red.

---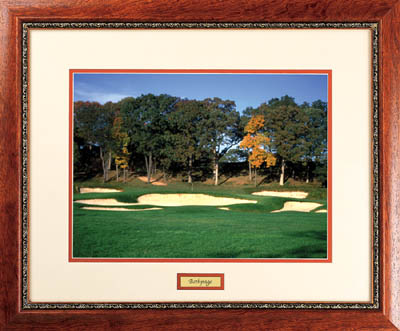 ---
What began as signing up for four 6-hr shifts to get free admission & guest pass quickly transformed into a 10-day commitment. I only needed a Sunday ticket for a friend that I ended up abandoning on the 8th hole @ 2 PM to take a shuttle back to the transportation trailer to "help out".
Each driver had unique experiences, depending on time-of-day/day-of-the-week. For me driving Jordan's dad who is so proud of his son to La Guardia Airport, picking up a passionate Janice Thomas, Justin Thomas' mom, at LGA and witnessing the encouragement by fans at the curb while picking up Aaron Baddeley at JFK was worth more than the signup fee for my volunteer engagement.
Aaron & I were stuck in traffic on Southern State Pkwy and I educated him about 1950's visionary Robert Moses and the roads modern era "blood alley" nickname. After missing the cut, Aaron drove back to JFK on Southern State with another volunteer and mentioned how "my driver told me the roads nickname is blood alley". He remembered??!!
So was hearing Taylor Vaughn's wife Leot detail his roller-coaster career and then she told me 2 fish stories; one about him catching a 56 lb 2 oz Striped Bass, a Savannah River record, and the two days it took to register it with GA DNR in 2012, and the other in 2014 when a floating tackle box saved his life after his boat capsized in turbulence caused by a dam release literally blew me away. He greeted us outside Inn at Fox Hollow and answered the question a fisherman would ask that Leot couldn't answer..what lb. test was the line?
---
---
If that wasn't exciting, chatting with Mr. "58", Jim Furyk, in the trailer like we knew each other?? and driving Sung Kang after he just tied the course record was really cool, as was being on stand-by to pick up a dehydrated caddie from Winthrop Hospital, 5 minutes from my residence, which made me feel important...you can't make this stuff up.
I also had the responsibility, and good fortune, to pick up Patrick Reed's 2-year old daughter & mother-in-law at a house in Dix Hills late Sunday afternoon. Just as I got out of the car by a wide-open front door, he sunk the putt to win $1.8M. The emotional scene I witnessed and our 10 minute ride back to the clubhouse is indescribable, but I didn't risk our safety to get his daughter there ASAP (and forgot their diaper bag was in the back of the X5...lol).
On Monday, me and
Celina Sanchez
returned to pick up Patrick's X5...he answered the doorbell and proceeded to clean out the car, insisting he'd clean up his mess. He had two armfuls of bottles and stuff while I had one bottle...he held out his pinky and said "put it here". That gentleman can represent my country in the Ryder Cup any day of the week!
Thanks again to Ray Boyd,
Andreas Kraemer
and my fellow Transportation volunteers for their service and the priceless memories....and thanks to Stacey Timmreck, Ansley South, Taylor Barclay and their tireless staff for making it happen...attached a few iPhone pics from my unique volunteering experience.
Hope to see y'all @ Glen Oaks!